For easier, safer, more comfortable and beautiful work

A cutter knife is easy-to-use and a familiar hand tool.
NT Inc., as a pioneer of cutter knives, has been developing and producing products to suit various people from children to adults and for a variety of different usage.
Our first priority while developing our products is usability and safety for any users; therefore we have always been developing the products to work better,more efficiently and have a better design focusing exclusively on details.
We don't spare any effort to develop the best tools for our precious customers
We stick to "MADE IN JAPAN"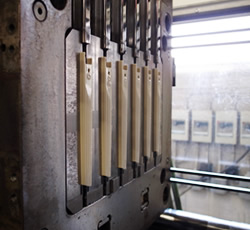 We are proud of being recognized as a dependable manufacturer all over the world. It is because we have been supplying high-quality products. There are a lot of serious competitions in pricing since there are so many companies in other countries making similar products, and so many products at lower prices in the market. However, we have been sticking to "MADE IN JAPAN".
Especially for our blades, we have a lot of procedures to examine the blades at the factory, for the hardness, the toughness and the segment to snap off. Not only do we test by checking the digital data, but we also concentrate on the test by well-trained workers. We believe the examination by our well-trained workers on sight and their judgement is much more reliable and useful than digital readouts.
We will keep manufacturing all of our products in Japan with our pride to supply safe and dependable products to our precious customers.
FIRST IN WORLD
We have always been carefully listening to the market voice of what kind of products are requested or demanded. To satisfy the needs, we have been creating high-quality products that we are particular about in even details.
We don't only care about the current needs, but we also care about the needs in future, therefore, we are always trying to gather precise market information to develop new products which can satisfy the needs.
How we develop our products.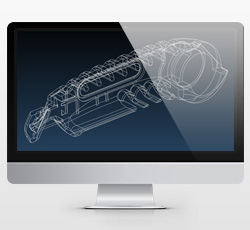 There are a lot of processes we apply in the development of our products. We take a close look at the market, make a plan, sketch out the ideas, make a prototype, examine the mechanical structure, select the materials for each part, test mass production and assembling, design the packaging and so on.
One person is in charge of the entire process for the product, so that the product has a consistency in the person's idea and the person can invest love in the product before commercializing it.
We especially focus on the process of making a prototype. We pursue the basics of hand tools which should be safe, easy to hold and force against the material to work with; therefore, we make improvements and corrections repeatedly to complete products which are well-designed and perform perfectly.